Tag Archives:
Canada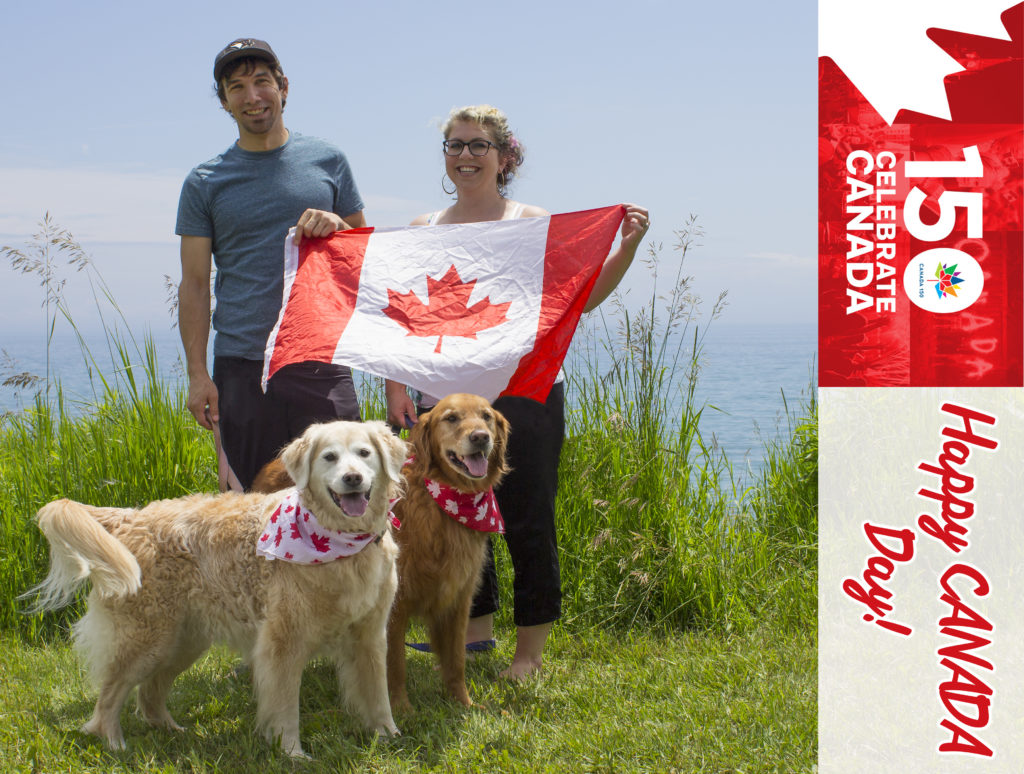 This past weekend, Canada celebrated it's 150th birthday and we couldn't let such a special occasion pass us by without joining in on the festivities! Plus, we currently have our super awesome godchildren here with us for most of the month which gave us another excuse to get out and have some fun!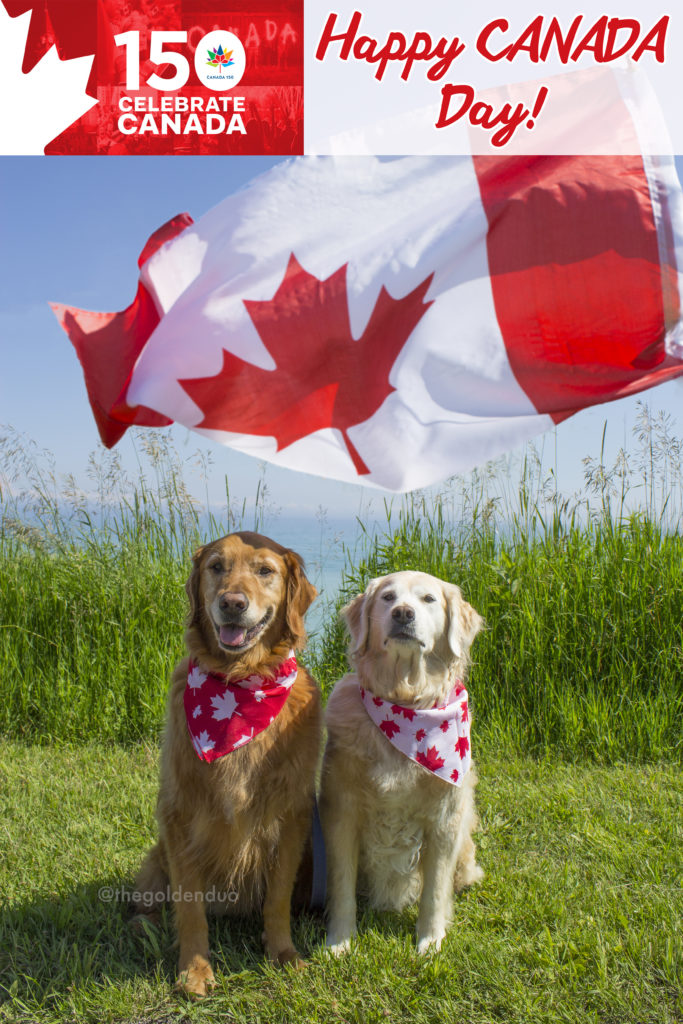 The day actually began in a panic when I noticed one of our Golden Retrievers (Murray) waiting at the front door of our house. It turns out that our back gate had popped open in the night and our other Golden was nowhere to be found. Out Katy and I ran, barefoot and in our pj's, to track down Genevieve. After a jog through the neighbourhood, we ended up at the lake where there was still no sign of her. Turns out she found a backyard BBQ to crash and made friends with some neighbours down the street from us. They had her on a leash and were trying to track down her owners wh
en another neighbour noticed us clearly panicked, with leash in hand. Apparently she loved everyone at the party and when she was returned to us, seemed pleased to have made so many new friends.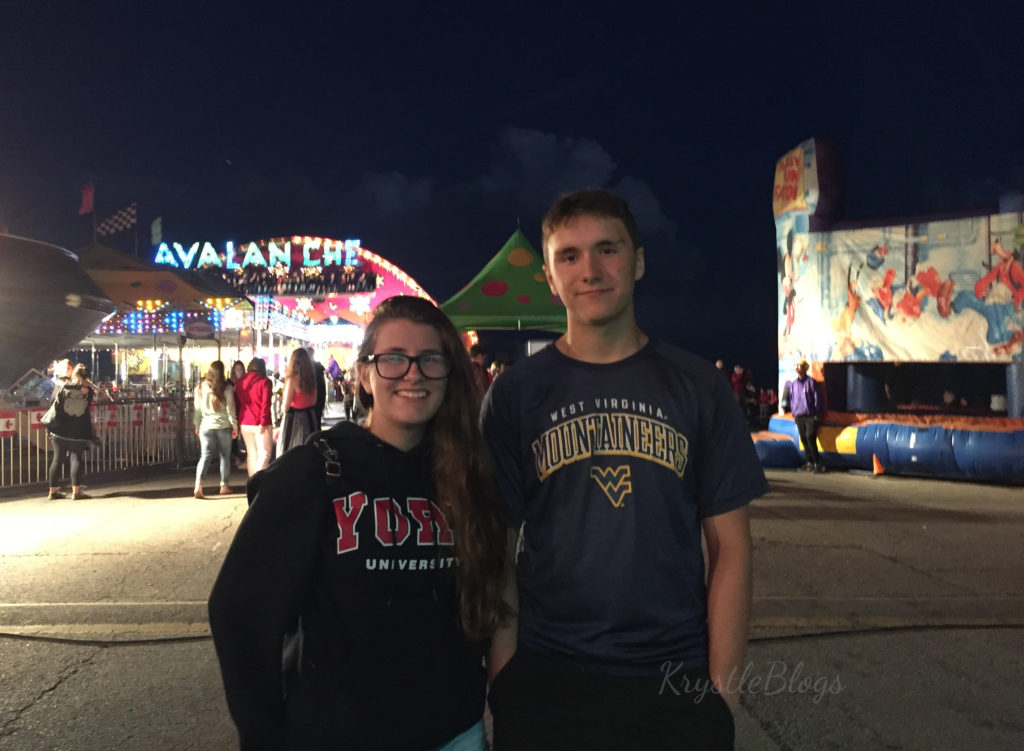 Shortly after we met up with some friends to take the dogs for a swim and a walk before heading downtown for ice cream and to check out the fair and festival. Unfortunately just as we made it to the pier, there was crack of thunder and a bolt of lightning followed by torrential rain. By the time we made it back to the car we were all drenched.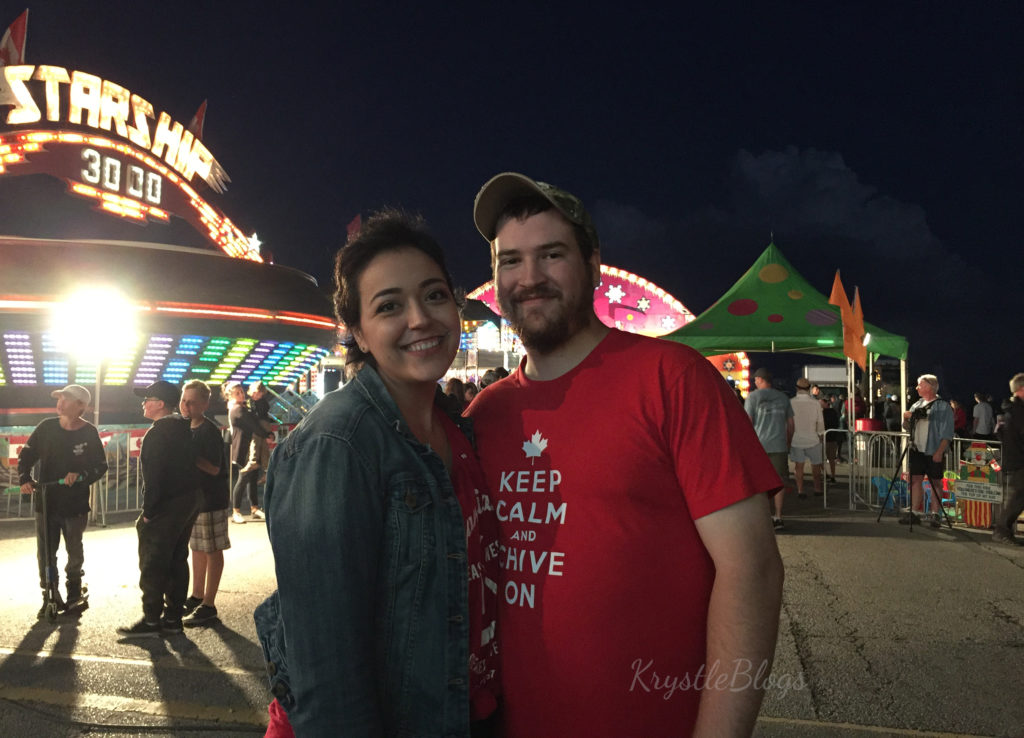 Thankfully by the time we were finished with supper, the skies had cleared and it surprisingly turned in to a beautiful evening. Once again, we met up with our friends and headed down to the waterfront to finally enjoy the carnival. We couldn't have asked for a better night! Music, sunset ferris wheel rides, games and fireworks to cap off the evening, were the perfect way to celebrate our wonderful country and enjoy the first long weekend of the summer!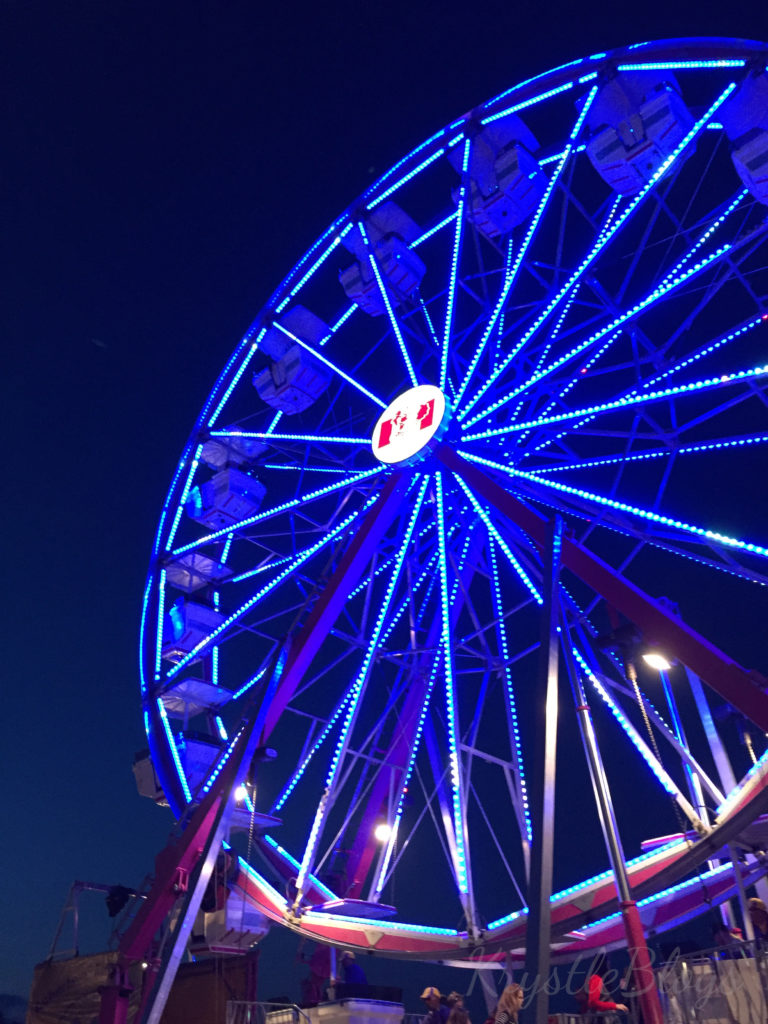 And because we were having so much fun, I vlogged the entire day for you all! Enjoy!

Posted in
Life

Tagged

Canada, Canada Day, Canada150, celebrate, long weekend, summer, vlog

Leave a comment
This past week we celebrated my brother-in-law's 23rd birthday while enjoying vegan chili and watching the Superbowl! It was great to get together with the family, drink too much and enjoy some good food!
We love to eat our chili with tortilla chips and Daiya cheese sprinkled on top! And of course the best part is always the leftovers!
The rest of the week brought with it a ton of snow! Hubby had to take a snow day on both Monday and Wednesday because the roads were too bad to go anywhere! We have so much snow now that it's become a challenge finding a place to put it all, as the snowbanks have gotten so high!
But, we try to make the best of it. Winter will come around every year whether we like it or not so it's best to just suck it up and have some fun!
Hubby and I snow-suited up and had a blast hiking and playing with the dogs this week! With their thick, water repellent coats, they are built for this weather! They love to run and roll in it and will try to catch the snow in their mouths as it falls!
They had a great time digging tunnels, trying to find their ball, and attempting to catch the snowballs Hubby and I threw for them! And who says we're too old to play in the snow too?!
And of course, a fresh snowfall brings so much beauty with it!
By the time we made it home through the knee high snow we were all exhausted and ready to cozy up in front of the fire with a good movie.

Posted in
Uncategorized

Tagged

Canada, Canadian, dog, dogs, Genevieve, Genevieve and Murray, golden retriever, golden retrievers, Murray, snow, vegan, vegan food, what vegans eat, winter

Leave a comment
Day 1: Some sweet dance moves to celebrate the New Year.
Day 2: Down at the lake.
Day 3: Snowstorm.
Day 4: Being lazy on a rainy day.
Day 5: In winter you treasure those rare moments you can feel the sun's warmth.
Day 6: Of winter's lifeless world each tree now seems a perfect part; Yet each one hold's summer's secret deep down within its heart. – C. Stater
Day 7: Backyard Twilight.

Posted in
Uncategorized

Tagged

Canada, nature, photography, project 365, winter

2 Comments