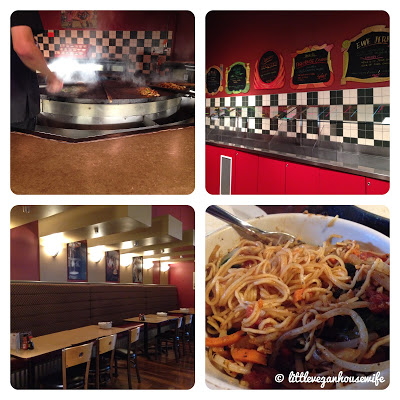 Mongolian Grill
August 20, 2013
The first time we ended up at Mongolian Grill was an accident. We had family visiting and our reservations at another restaurant got mixed up. We were starving and freezing cold (as it was the dead of winter) and trying to figure out another place to eat that would also have vegan options for Hubby and I. Being a Saturday night most places had long lineups or were booked solid with reservations but when we called Mongolian Grill they said they could seat our large party immediately.
What a unique experience! You build your meal in the dining area, top with the sauces and spices of your choosing, then stand around a large circular grill while the cooks prepare it for you! Since you are essentially building your own meal it's easy to veganize. They have tons of great vegan options, some of which include various noodles, lots of veggies, tofu and different sauces and spices for flavour! They also provide a small salad bar.
Your food is cooked with everyone else's on a large grill so we let the cooks know from the start that we were vegan. They immediately scraped and cleaned the grill for us and then sectioned off part of the grill with a separate pair of swords to ensure our food didn't come in to contact with any meat.
Since then Hubby and I return every month or so to enjoy the delicious food! It's the perfect place to eat before heading to a movie or to just wind down after a busy week! The cooks have always been more than accommodating and have never made us feel like we're inconveniencing them with our requests. Our servers have always been very friendly as well! For all you can eat, Mongolian Grill's pricing is more than fair and I loved the relaxed atmosphere – perfect for catching up with family or a date night out!
You can check out their website
here
.
You May Also Like
October 7, 2011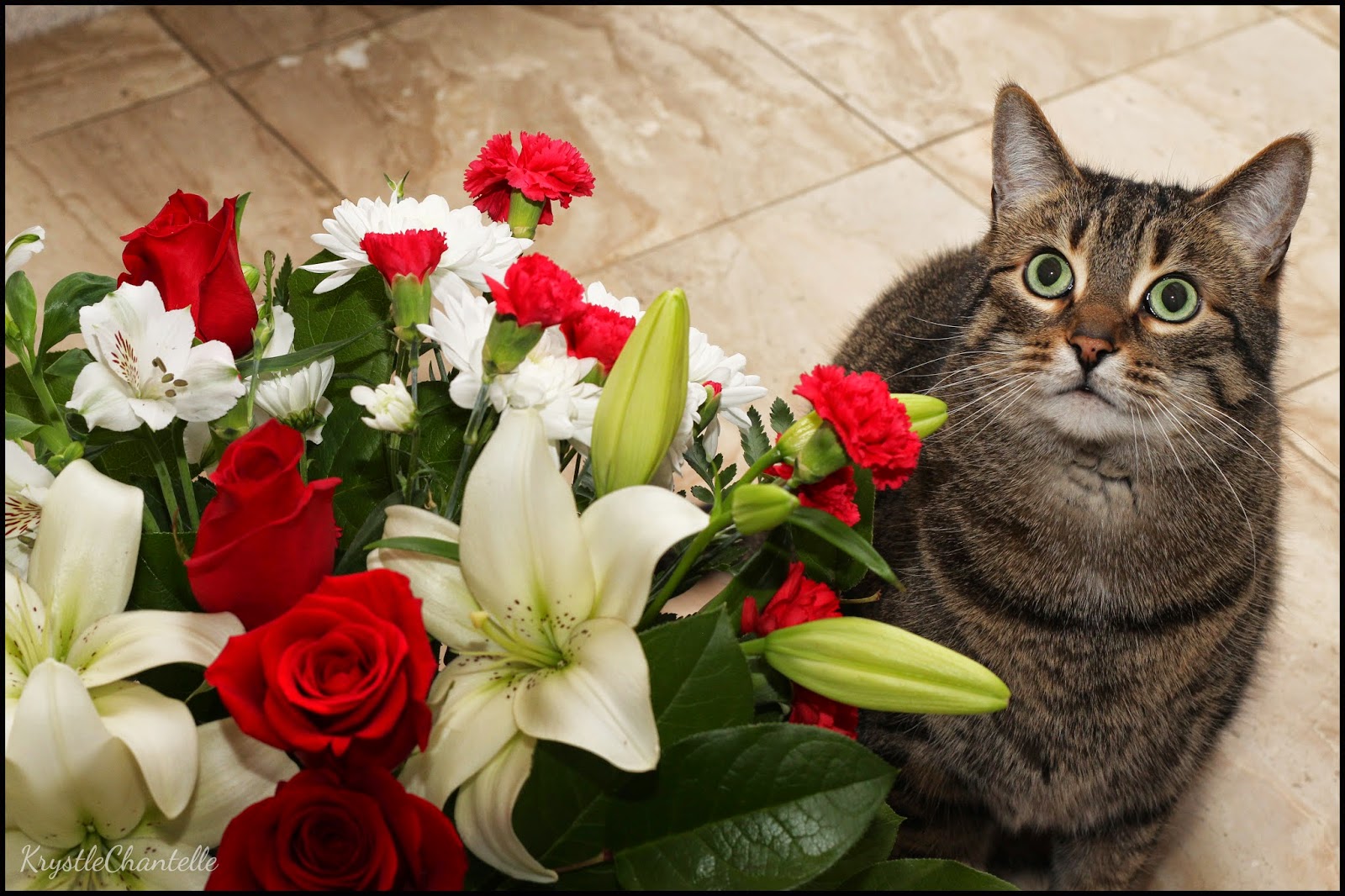 March 3, 2015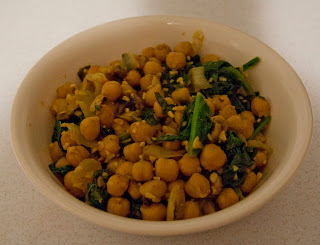 September 29, 2011