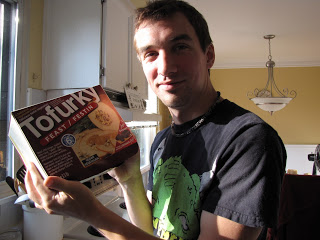 The Loveys Cook A Tofurky!
October 10, 2011
Happy Thanksgiving fellow Canadians!
I've never been one for 'fake' meat although Hubby has dabbled here and there so when he suggested we pick up a tofurky this year I wasn't really for it. Especially since they were 30 bucks and we would be the only two eating it! After talking it over, I figured there was nothing to lose. If we didn't like it, we never had to buy one again and with all of the other food I had already picked up, we didn't need to worry about starving!
Our first Tofurky!
So when I got the tofurky home I realized that for 30 bucks you actually get a complete meal. The tofurky was stuffed with dressing, it came with gravy, a basting sauce, 'wishbones' and even a chocolate cake dessert!
Hubby chopping fresh herbs to season the roast.
We made the tofurky as per the directions on the package. I picked up some potatoes, carrots, onions and turnip to surround the roast. When we pulled the tofurky out of the packaging the first thing we noticed was how delicious it smelt! This was fake meat?!
Ready to go in the oven!
Hubby and I put the roast in the middle of a casserole dish then surrounded it with the veggies. We mixed up the basting liquid and dripped half of it over the roast. I added some dried spices to the veggies as well as some fresh basil and sage.
It's cookin' time!
We had to be at my Mama's before the tofurky would be done but as she's only two minutes away we set a timer and Hubby came back to finish the basting and carry it over, nice and hot.
Our Thanksgiving table complete with our first Tofurky roast!
The first thing everyone commented on was how delicious it smelt but only my Mother-in-law had the nerve to try it with us! She said it couldn't replace her turkey but that it tasted pretty good! As a regular meat eater that was pretty impressive to us! I can't remember the last time I ate meat and it's been about a year for Hubby and we both loved it! I couldn't believe how flavourful it was! It didn't have the exact texture of meat but it definitely exceeded my expectations! Of course the rest of our meal was fabulous – mashed potatoes, gravy, stuffing, squash, carrots, beans….Mmmm!
For dessert we had a delicious vegan friendly apple pie to share which of course went over well – omnivores and vegans alike!
Delicious, delicious pie.
We had lots of leftovers which was perfect for the second Thanksgiving we had on Sunday and even some more to enjoy today….in fact we have at least one more day's worth. Definitely the best part of Thanksgiving!
You May Also Like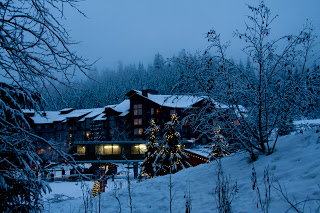 January 4, 2012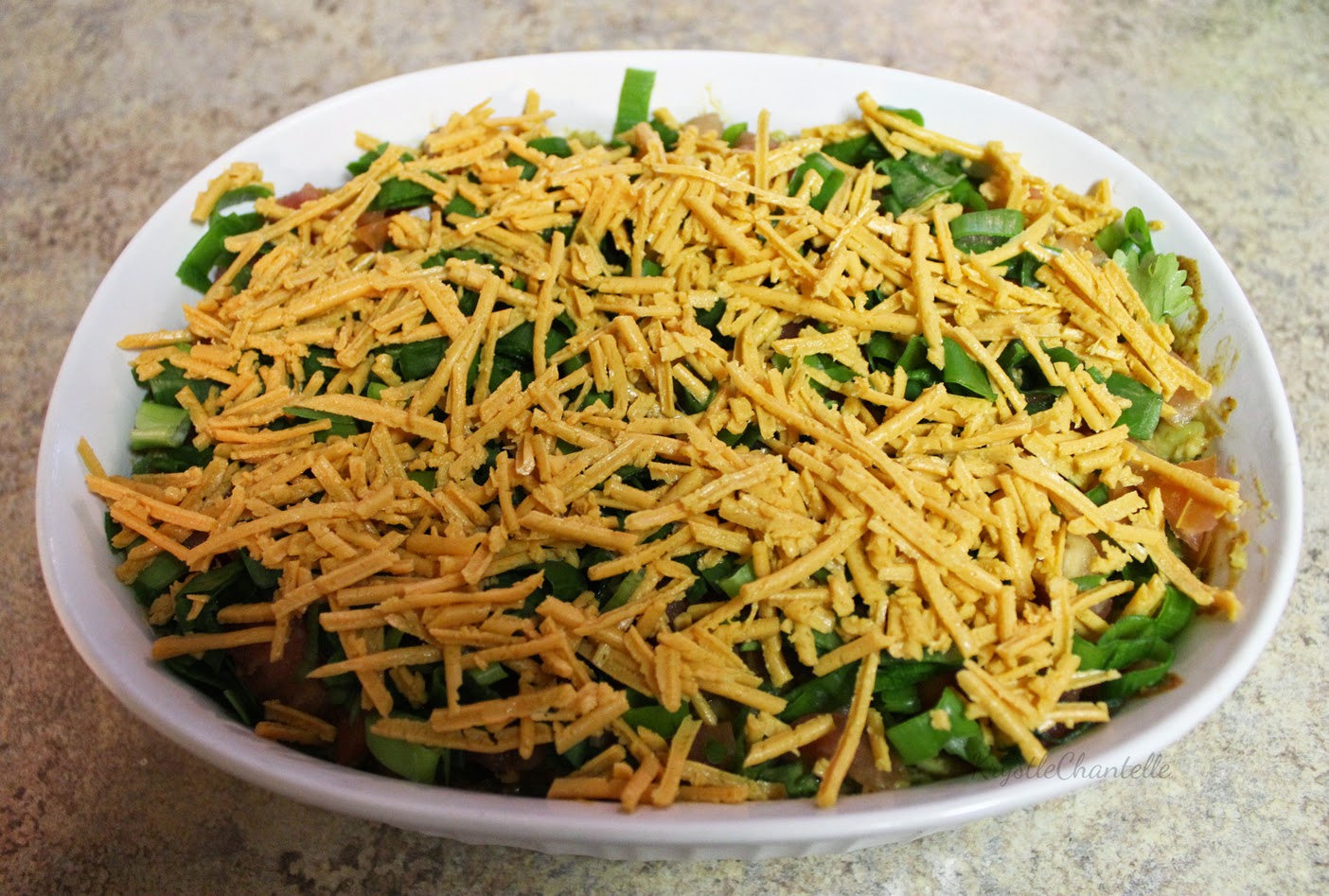 January 22, 2015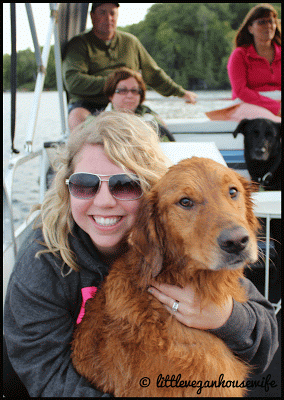 September 2, 2013