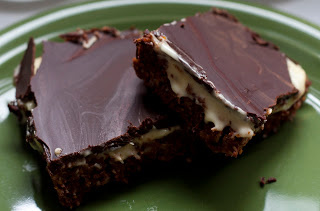 Nanaimo Bars
October 26, 2011
Hubby has a big sweet tooth and one night announced he was craving a nanaimo bar. He said someone had them at work and he wanted one so badly that if he had been offered one he didn't know if he could have turned it down! I immediately set to work to find a delicious vegan nanaimo bar. The hardest part about finding a new recipe is finding one that's easy and still good! When I did a search tons of recipes came up but many had odd ingredients and no feedback. I finally found this yummy sounding recipe with rave reviews and from a published vegan chef which gave the recipe more merit. You can check out Sarah's website here: http://govegan.net/
In the meantime I whipped these up and oh my goodness are they ever delicious! It's been so long since we had real nanaimo bars but Hubby and I were devouring these!
Bottom Layer
1/2 cup vegan margarine
1/4 cup sugar
1/3 cup cocoa powder
2 tbsp ground flax seed
3 tbsp water
1/2 cup walnuts, finely chopped
1 cup unsweetened coconut, flaked
1 1/4 cup vegan graham cracker crust
Middle Layer
1/2 cup vegan margarine
2 tbsp vegan milk
1 tbsp cornstarch
1 tsp vanilla extract
1/4 tsp turmeric
2 cups powdered icing sugar
Top Layer
2 tbsp vegan margarine
4 1-oz (28g) squares unsweetened chocolate
To prepare the bottom layer : In a medium saucepan on low heat, melt the margarine and sugar, stirring to combine. Once liquefied, stir in the cocoa until smooth. Remove from heat. In a medium bowl, stir together the flax seeds, water, walnuts, cocoanut and graham cracker crumbs. Add the chocolate sauce and stir well. Press mixture into an ungreased 8X8-in pan. Set aside.
To prepare the top layer: In medium saucepan on low heat, melt the margarine. Add the chocolate and melt, stirring often to prevent burning. Remove from heat and set aside to pour over middle layer. You want sauce to be cooled but liquid to still
spread easily.
To prepare middle layer and assemble bars: In a food processor or medium bowl, cream together the margarine, corn starch, vanilla, turmeric, and icing sugar until well mixed. Spread evenly over bottom layer. Spoon chocolate sauce evenly over middle layer and set pan in fridge immediately. Let chill for 2+ hours before cutting and serving. Makes 9 squares.
I had a difficult time cutting these so they were a little messy but regardless: YUM YUM!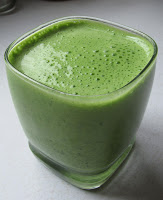 You May Also Like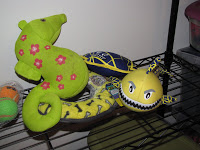 July 23, 2011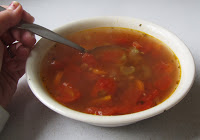 November 11, 2011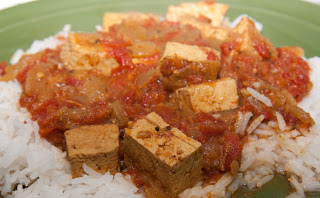 December 19, 2011